MOLINA PROPERTIES
---
APARTMENTS AND COMMERCIAL
PROPERTIES FOR RENT IN
RICHMOND INDIANA
---
APARTMENT AVAILABILITIES
---
All units require a deposit of one month's rent and a 12 month lease.
Sorry, No Pets.
__
There are no units available at this time, please check back again next week, Thank you.
__
Commercial Properties For Lease/Sale
---
Molina Properties offers a variety of prime commercial buildings for lease or development in the Richmond Indiana area. Properties include office space, retail space, commercial land and residential rental properties. Feel free to contact us by calling 765.277.2488 if you would like more information. Perhaps we have a property that's a perfect fit for your business needs.
__
Salon/Office Space Property
Available for sale or lease
134 S. 5th St.
Richmond, Indiana
Details:
More than 13,000 sq. ft. We can divide.
Formerly a one-story school building.
Please contact Linda or Galo for more information or to schedule a showing.
765.488.0518  |  765.277.2488
__
Office/Retail Property
Available for sale or lease
111 Garwood Rd.
Richmond, Indiana
Details:
High visibility
High traffic area
Located in Richmond's Eastern Gateway/National Road-US 40 retail district. It is just West of Richmond Square Mall and sits immediately south of Galo's Italian Grill.
For more information
Call or text 765.277.2488 for more information
__
Office Space
Available For Lease
Located in the Old Richmond Court
211 S. 5th St.
Richmond, IN
Details:
2 adjoining rooms with a total of 836 square feet
Room 1: 340 sq. ft.
Room 2: 496 sq. ft.
All utilities paid
Very Popular Location
Available now
Call or text 765.277.2488 for more information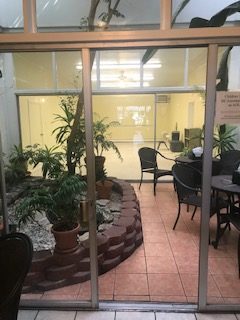 __
Interested In Renting?
If you are interested in renting one of our properties, fill out our rental application form and get started today!
Contact Us Today!
---
Interested in finding an apartment or a commercial location for your business?  Fill out this form that describes the exact fit for what you're looking for.  We will find the best option for you, and notify you when something becomes available!
211 S. 5th Street
Suite 102
Richmond, IN 47374
(Located in The Old Richmond Court)
Molina Properties is proud to make its family of real estate developments available to the Richmond community. Our distinctive properties reflect historic preservation, innovative building reuse, energy efficiency and eclectic environments. We look forward to sharing more about the fine apartments, unique retail settings and development opportunities created by Molina Properties.